An Arab Donkey Boy - Tuck Oillette (A514-515)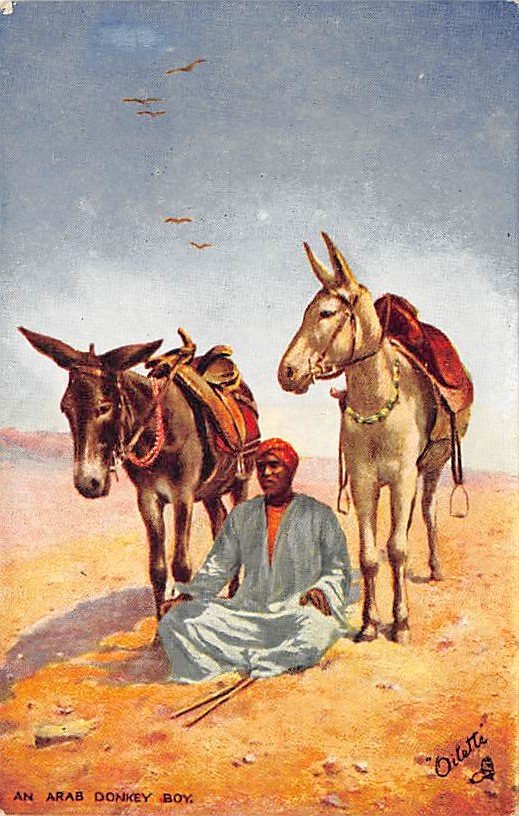 Only 1 available
Details
Shipping: US-Mainland: $1.00 (more destinations)
Sales Tax: check
Condition: Used
Returns: 7 days, buyer pays return shipping (more)
An Arab Donkey Boy - Tuck Oillette (A514-515)
Wide-Wide-World, Series X

Type: Standard, Tuck Oillette
Size: 3.5" x 5.5"
Condition: unused, very good - WOB
Publisher: Tuck



Some postcards may have slight soiling, staining, edge or corner wear. These cards are being sold as is and without much description of condition. They range from good to mint.